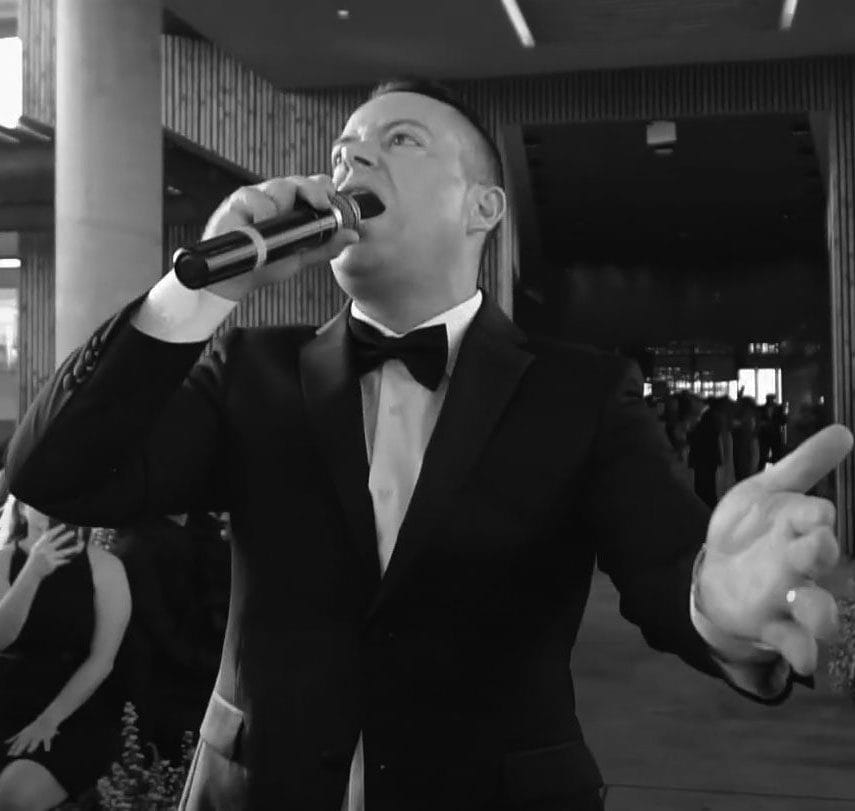 Cantor David Goldschmidt, a highly regarded Jewish wedding singer, has made a significant impact on the diverse and sophisticated wedding scene in New York, despite being based in Miami, Florida. His exceptional talent has transcended geographical boundaries, creating magical moments under chuppahs not only in Miami but also in the heart of New York City and around the world. David's voice, an exquisite blend of gentleness and captivating power, seamlessly incorporates traditional chazanut, opera, and contemporary pop, resulting in a truly unique soundscape.
Born and raised in Bogota, Colombia, David drew inspiration from his father, Rabbi Alfredo Goldschmidt, the longstanding Chief Rabbi of the Jewish community. "My father, with his stirring voice and accordion, has touched countless hearts. As a cantor, my mission is to carry forward his legacy of 'lesameach chatan and kallah' – bringing joy to the bride and groom." From serenading his wife down the aisle at their own wedding to moving a guest to tears after two decades, David's ability to evoke emotions has profoundly influenced his approach to singing at Jewish wedding ceremonies. His goal, whether performing in Miami or New York, is to connect the bride, groom, and their guests with the deep emotions, sanctity, tradition, and romance of the Jewish wedding ceremony.
With a live band accompanying him, Cantor David breathes life into the processional and the moments under the chuppah. His most renowned song, "Boi Kala" (The Bride's Serenade), has resonated in venues from Miami to New York, sung as the bride gracefully walks down the aisle and steps into the chuppah.
David's unique approach involves deeply engaging with the bride and groom prior to the big day. "Every couple has a unique love story," he says. "My mission is to give voice to their story, to understand their journey, and capture the essence of their love, which I then translate into song." Cantor David's performances ensure that the bride's special moment remains truly her own, romantic, spiritual, unforgettable, and beautifully narrated through song, regardless of whether it takes place under the warm Miami sun or amidst the vibrant city lights of New York.