SINGER FOR THE JEWISH WEDDING CEREMONY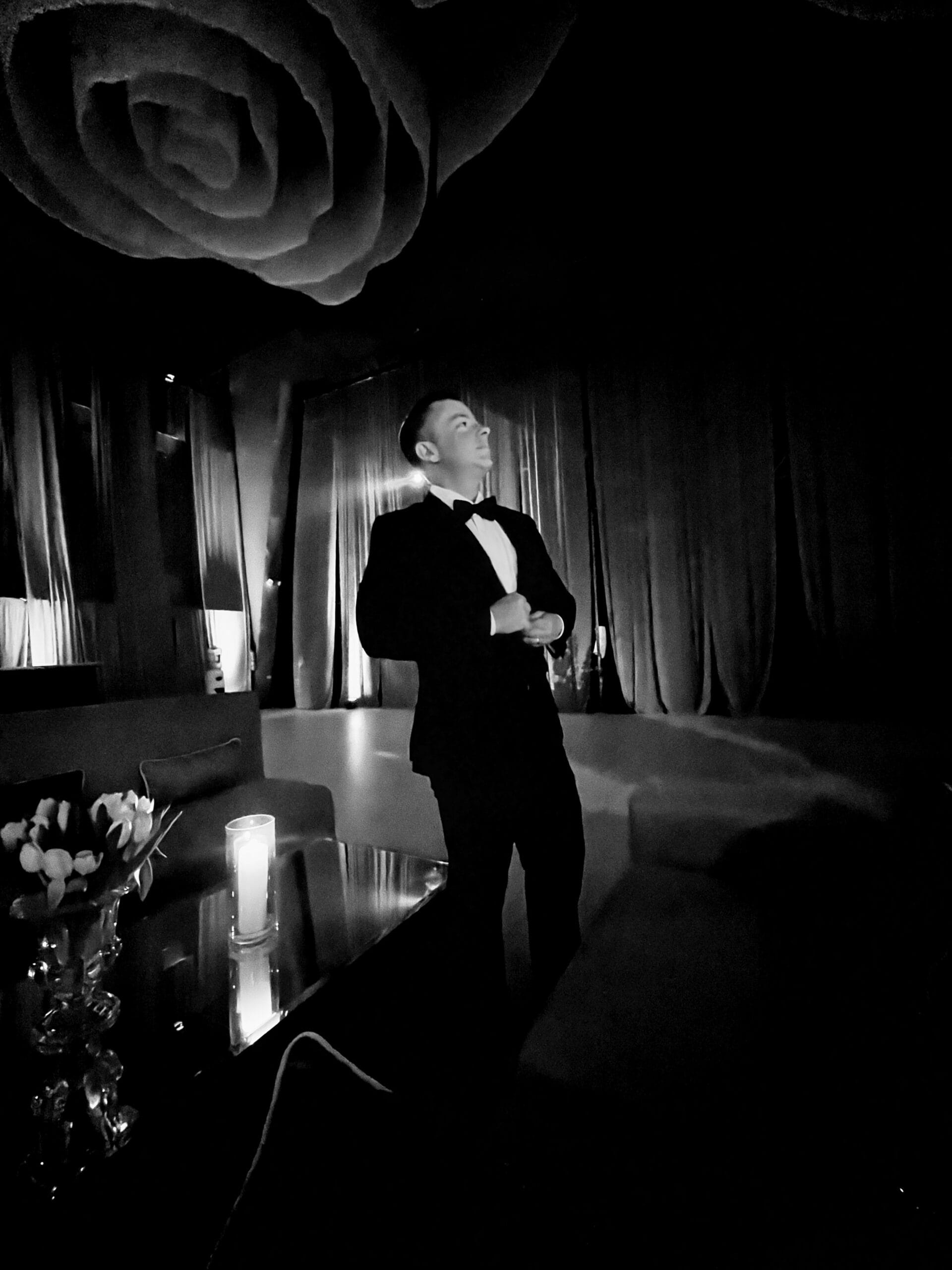 Every bride has a story.​
Give your story a voice.
Nestled at the very top of the list of famous Jewish cantors, Cantor David Goldschmidt is an accomplished tenor who serenades the bride and groom during the Jewish wedding ceremony with beautiful interpretations of renowned contemporary melodies.
Following in his father's footsteps – a Rabbi for Jewish weddings with over 40 years' experience – Cantor David has carved himself an impressive reputation whether he's involved in a fancy Jewish wedding in Miami, Jewish weddings in New York or a private, intimate affair.
His hauntingly beautiful voice fills the room with emotion, as he brings the ancient words of the Hebrew text to life. The bride and groom are visibly moved by his performance, and guests are awestruck by his vocal prowess. Including Cantor David and his Jewish wedding orchestra in Miami will etch an indelible, unforgettable memory of your special day in the hearts of you and your guests.
 When you're planning your Jewish wedding ceremony ideas, by engaging the services of Cantor David and his Jewish wedding band in Miami, you will witness a true master of his craft. When you're looking for Jewish wedding music in Miami, you need to witness the true passion for Jewish music that is evident in every note he sings. He has the unique ability to take complex melodies and make them accessible to everyone. His interpretations are original and innovative, yet still maintain the traditional flavor of the music.
Engaging a cantor for your Jewish wedding will ensure everyone will remember your Jewish wedding ceremony in a way that is special, unique, and totally you.